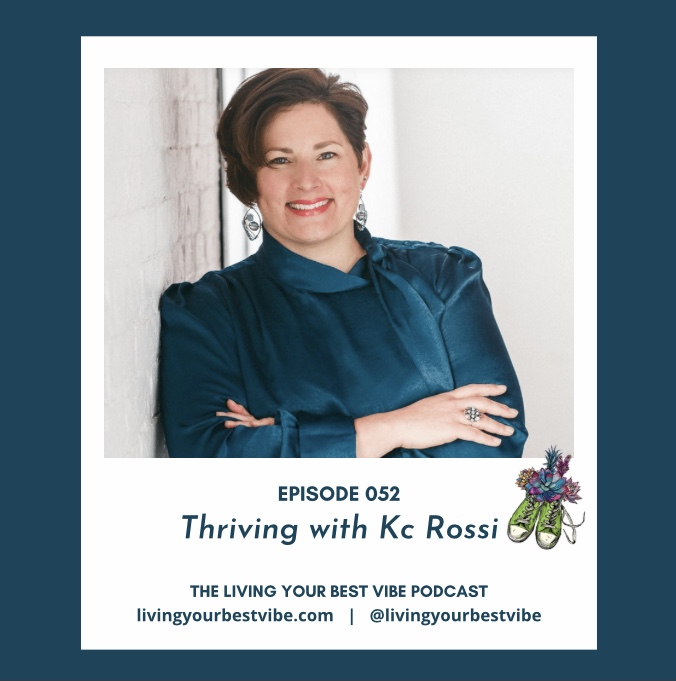 Whether you run a household, run a business or are simply running in many directions, this conversation is sprinkled from start to finish with grounding and productive gems for a soul quenching approach to all that you do. Kc Rossi's background in entrepreneurship varies from confectionery delights through house painting, with the common ingredient always being a success that aligns with the soul.  I'm glad our episode aligns with your schedule today because I know you will be feeling relaxed, uplifted, and empowered to move ahead from Kc's incredible story and advice, so please enjoy.
Honorable Episode Mentions:
Podcast: Women Developing Brilliance: The Spirit of Business
Find this Episode & Enjoy the Living Your Best Vibe project: 
Apple device: iTunes or Apple Podcasts: https://podcasts.apple.com/us/podcast/the-living-your-best-vibe-podcast/id1507021090
Podcast Launch Production Team:
Donna Anselmo of Bold Marketing Solutions: www.boldmarketingsolutions.com
Dr. Diane Kramer of The Extraordinary Self Program: www.extraordinaryself.com
Podcasting How-To: Jaclyn Mellone: @go.to.gal  & Farnoosh Torabi: @farnooshtorabi
Post Production Audio Editing: Chris Loiodice: @21_56Media
Disclaimer: The advice and topics featured on this podcast should never replace those of licensed medical, psychological, and/or spiritual professionals. This show is intended for mature, open minded audiences for the purpose of enjoyment. Must be 18 years of age to listen. Please stop listening immediately and disregard all content if any aspect of this podcast or affiliated material should conflict with trusted professional guidance or your own personal beliefs.